Venue Hire
There are several multi-purpose venues within Lopdell Precinct, all available for you to hire at competitive rates.
The Seminar Room
Located on Level 1 of Lopdell House, the Seminar Room is a great multipurpose space suitable for meetings, presentations, pop-up exhibitions and displays, small scale workshops and social functions. The room has both anti-glare and blackout blinds for presentations.
The Meeting Room
Located on level 1 of Lopdell House, the meeting room is an intimate space, perfect for small meetings of 2-6 people. The room has a large table and seating with a white board. Kitchen facilities adjacent to the space.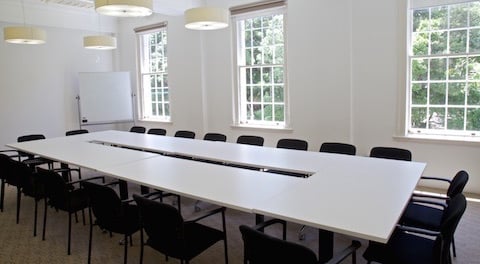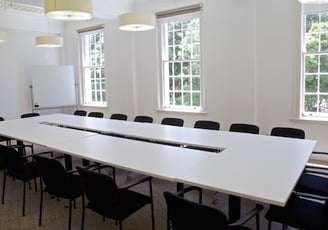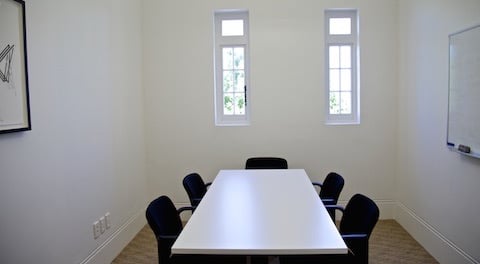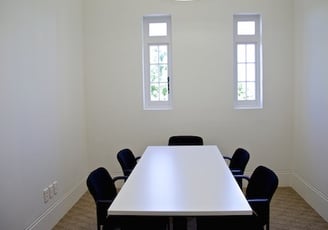 Theatre and Function Rooms
The Theatre and Function rooms are located on the basement level of Lopdell House. The venue features two adjoining function areas with a kitchenette and bar, plus an 83 seat auditorium with two changing rooms and a Green Room.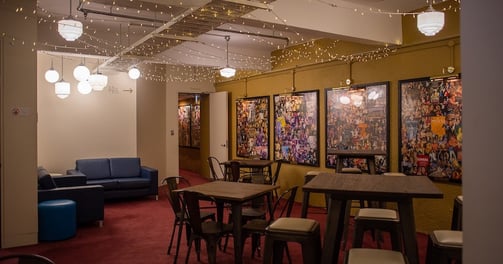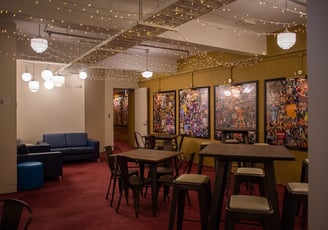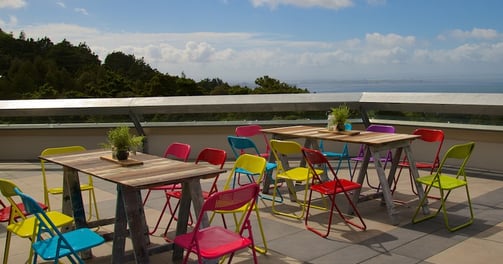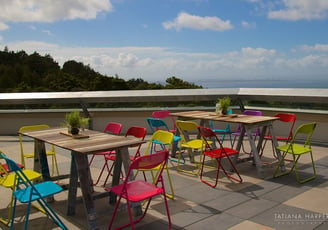 The Rooftop Terrace
Located on level 3 of Lopdell House, the rooftop terrace is a fair weather venue, perfect for wedding ceremonies, music events and social functions.