This not-for-profit community art gallery is on Level 1 of Lopdell House and is charged with promoting the arts at a local level.
With up to 12 exhibitions per year, covering a vast range of mediums, artistic skills, ages and community groups, a trip up the stairs is always worthwhile!
Support local artisans by browsing in the shop to find a piece of art or jewellery you can enjoy every day!
Opening Hours
Monday to Sunday, 10am to 4pm
Entry is free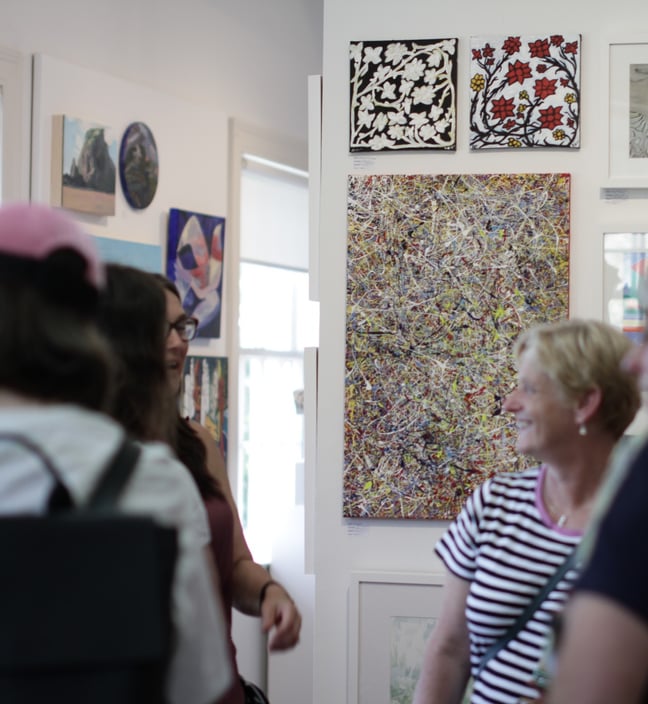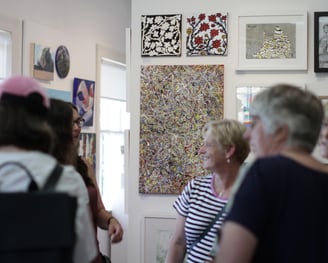 The Mug & Tea Bag Show
On show 16 September to 8 October
A show for all the family!
Mug Show
Kids Group Show - We asked our young budding artists to let their imagination run wild, be sustainable and creative, take an old mug from home or their local Op Shop, and turn it into a masterpiece: Break, paint, add to, take the old, and make it new…
Tea Bag Art
Youth and Adults Group Show - A tea bag is not usually the base of an artwork. We asked the artists to test their skills of detail and control: Paint, draw, or mould a humble tea bag for our new family show. The show opened alongside the Mug Show.
We celebrated with an opening on 16th September with prizes for the younger entrants.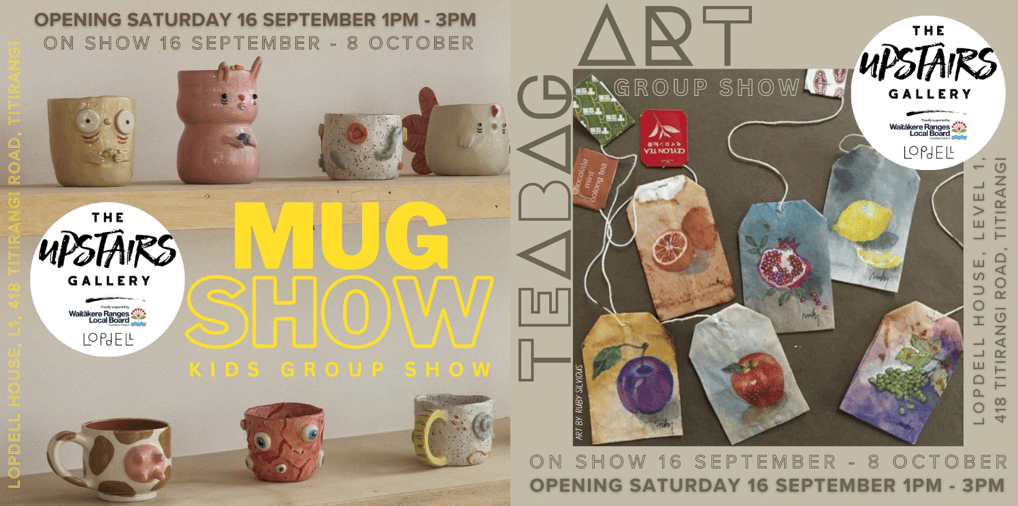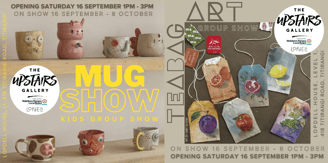 Emerging Artist Awards
On show 14 October to 5 November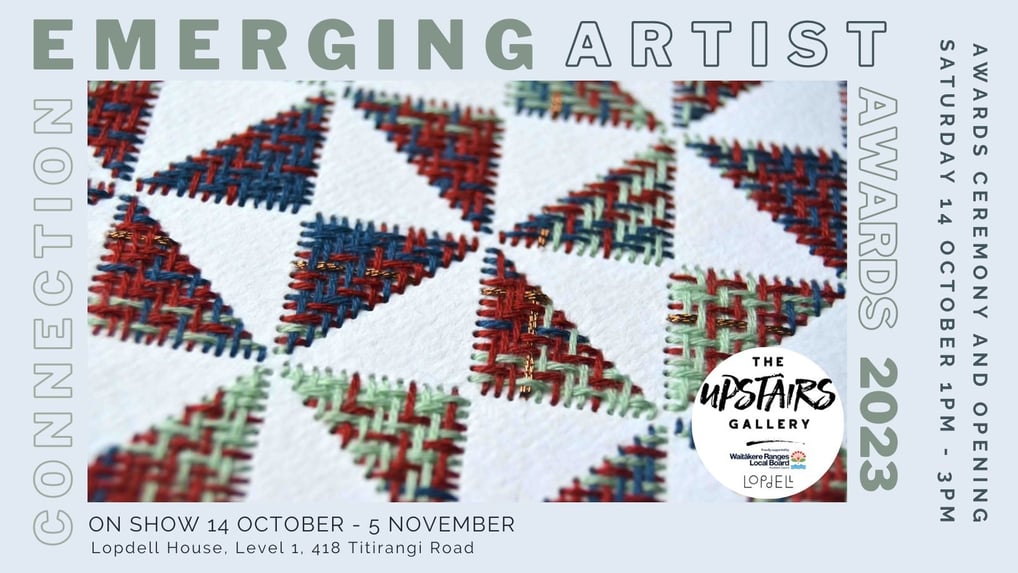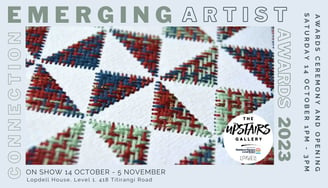 Connection
Join us to see the works of the finalists for our Emerging Artist Awards 2023.
Come and celebrate the exhibition opening at your local community art gallery on Saturday 14th October at 1pm. Winners will be announced then.