Basement Level Lopdell House
First formed in 1935, Titirangi Theatre has long played an integral role in the life of Titirangi Village.
The theatre takes great pride in maintaining its consistently high standard of productions, offering a programme that caters for all tastes, from Shakespeare to contemporary and locally written plays.
Due to the intimate size of the theatre, sell-out performances are not uncommon, so early bookings are advised!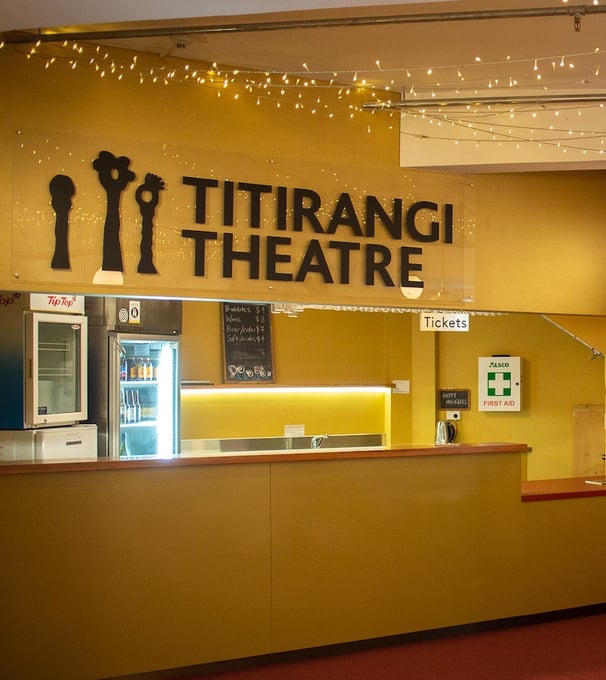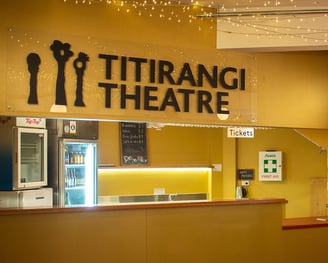 Titirangi Theatre presents Wolf Art Camp
On stage 21 to 23 September, 7pm
Three plays by Titirangi Theatre's acting classes, directed by John Goudge.
Wolf - Presented by Titirangi Theatre's acting class for children
The world has been rocked by a meteor impact. Much of the population has been evacuated, but a group of street kids are left behind on the surface. Two sisters make an unlikely friendship as they try to survive.
Industrial Art - Presented by Titirangi Theatre's acting class for adults
Gromit manufacturing company Walter and Riley is on the brink of closure. A series of hair-brained schemes to boost business have fallen flat. Can a failed artist provide the creative energy to save the factory?
School Camp - Presented by Titirangi Theatre's acting class for adults
Adults play children in this ridiculous account of a school camp gone wrong. The stressed-out teacher tries to organize a rag-tag bunch of misfit children, but accidents are just waiting to happen. As a sinister plot unfolds, not everyone is who they appear to be.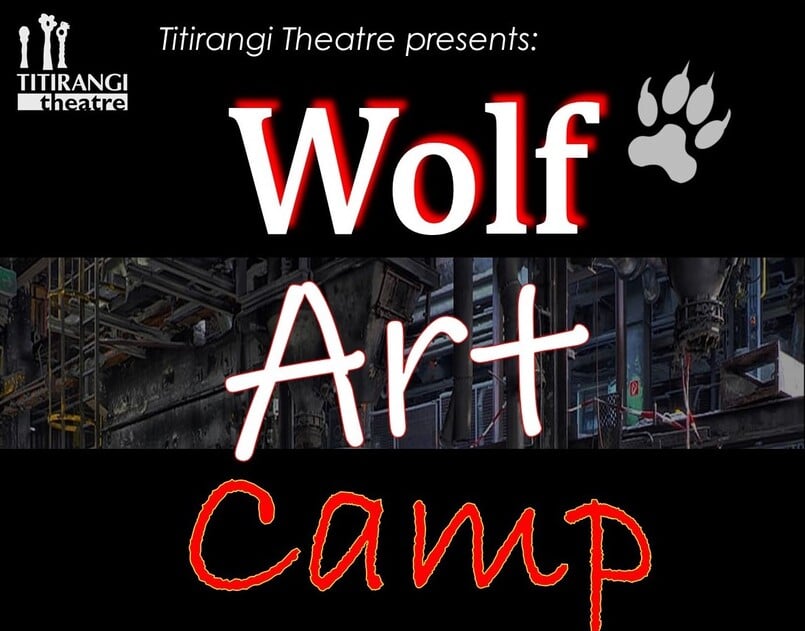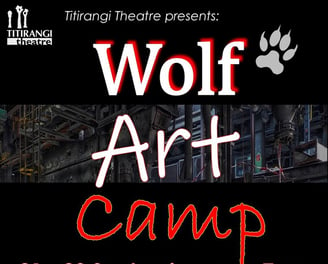 Titirangi Theatre presents Backstage Pass
Sunday 24 September to Sunday 19 November
Titirangi Theatre is excited to offer a variety of workshops in community theatre.
This is a chance for people who are new to theatre and those with experience, to learn about different aspects of putting on a play. You can learn new skills and get a well-rounded theatre experience. For example, actors can try working with lights, lighting technicians can explore directing, and newcomers can try improv!
If you're completely new to theatre, this is a welcoming and safe place to take your first steps in learning about all the different parts of putting on a play. The goal is to help you discover the joy of working in designing, producing, performing, or writing for theatre. There will also be chances for participants to use their new skills in free performance events during our Open Stage Nights.
The workshops are affordable and cover a wide range of topics. They are taught by professionals from across the industry, and are suitable for different skill levels.
Whether you want to start a fulfilling journey or expand on your existing skills, this is a great opportunity to get involved and contribute to theatre in your local community!