McCahon House at 67 Otitori Bay Road, Titirangi, Auckland.
The Trust hosts a prestigious artist's residency and have preserved the McCahon House as a place for the public to visit.
The administration team has an office on Level 1 of Lopdell House.
Before visiting McCahon House, be aware that some sections of the road are still affected by flood damage. The top of Otitori Bay Road remains closed, but McCahon House is publicly accessible via Wood Bay Road.
Public opening hours are:
Wednesday to Friday by appointment
Saturday & Sunday 1pm to 4pm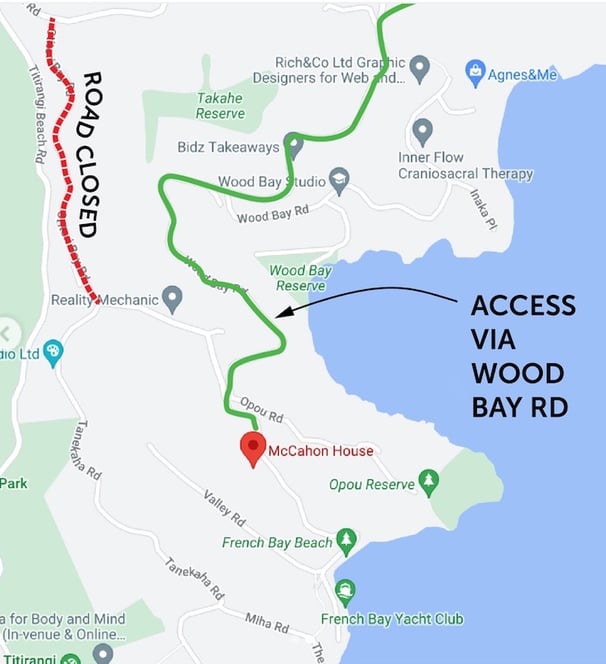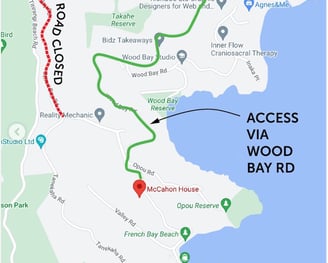 Please see the map and plan your route accordingly.
McCahon House is a small museum with big stories to tell
The house at 67 Otitori Bay Road has been restored to preserve the appearance and character it had at the end of the 1950s when the McCahon family left.
Inside the walls of this small house, surrounded by towering kauri and native bush, artist Colin McCahon painted some of his best-known works. Now you can step inside this slice of McCahon's life, see the Titirangi landscape that inspired him and hear first-hand stories of the artist and his life.