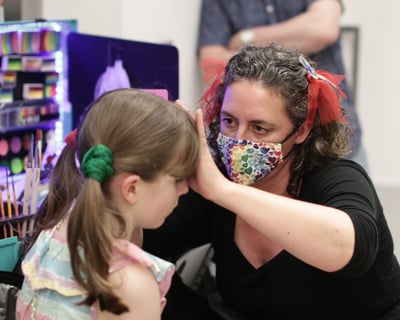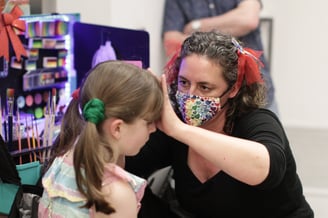 Free Face Painting
Bring your tamariki to the Rooftop Terrace for some spectacular face decoration by expert face painters, Arian and Samantha!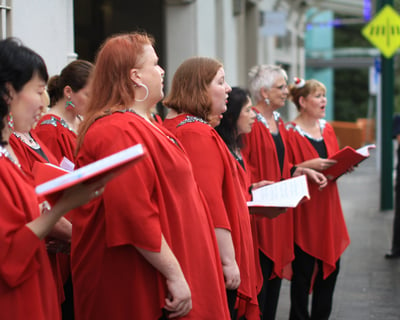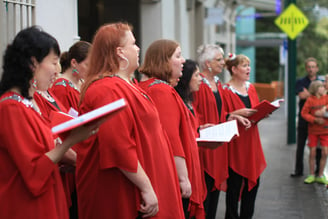 Greater Auckland Chorus
The Greater Auckland Chorus is an award-winning, dynamic group of performers who specialises in four part harmony. They'll be belting out festive tunes throughout the Precinct to get you in the holiday spirit.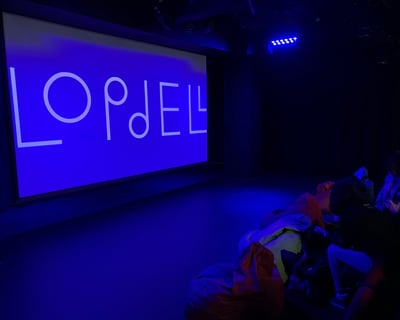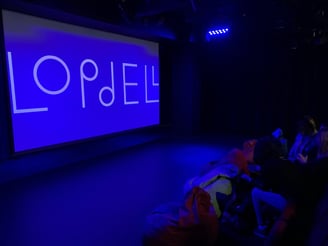 Festive Short Films
Robin from Flicks Cinema will be showcasing a series of short films for kids in the Lopdell Theatre. The programme of shorts starts every hour on the hour. Leave the kids here to watch whilst you peruse the market, or enjoy together as a whānau.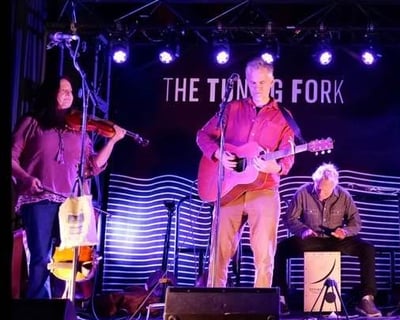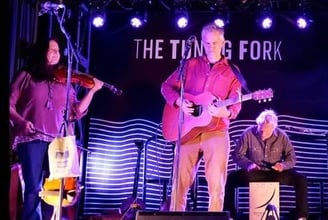 Acoustic Music
Al and Emily from Hoop will be on the Rooftop Terrace all evening long. Performing original tunes with flavours of pop, folk and country as the sun sets over the mighty Waitākere Ranges.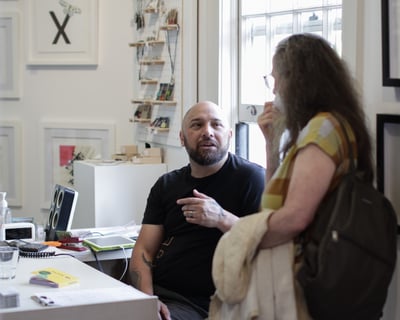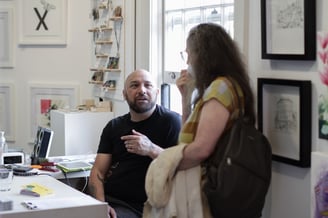 The Upstairs Art Gallery
Upstairs Gallery will be open late with their annual Summer Exhibition on show. The group exhibition features work created by their members, including photography, fine art, jewellery, textile and ceramics.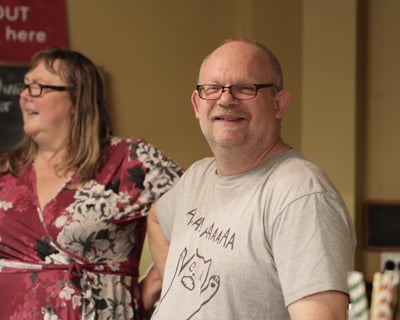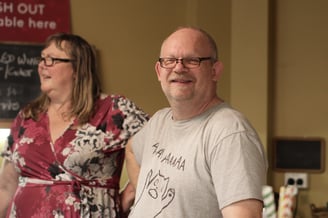 Titirangi Theatre Bar
Head down to the theatre for a refreshing cold drink or perhaps a mulled wine - their irresistible holiday speciality. All bar proceeds go to supporting future productions at Titirangi Theatre.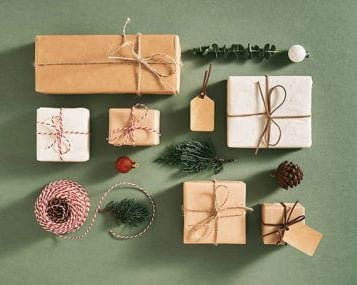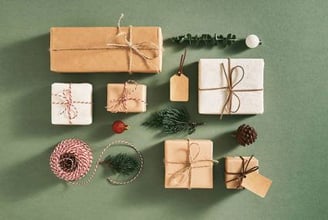 Free Gift Wrapping
See our friendly gift wrappers in the box office on your way out of the market, who will wrap up your shopping, all ready for the big day.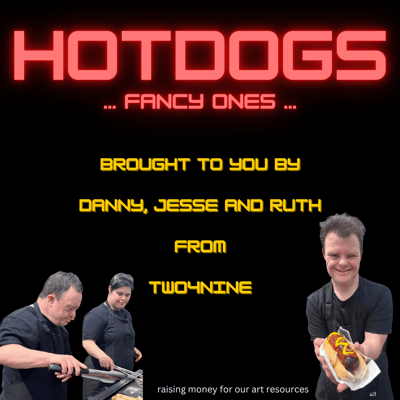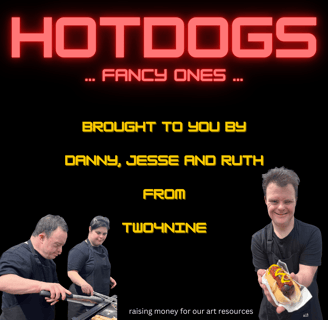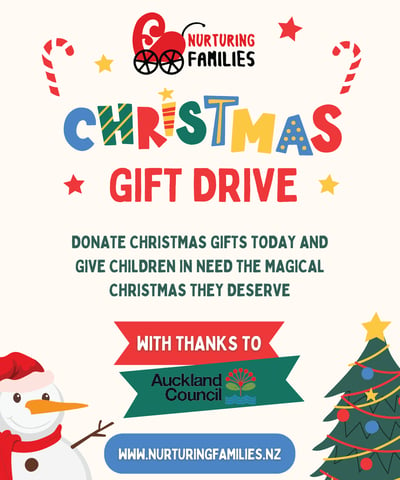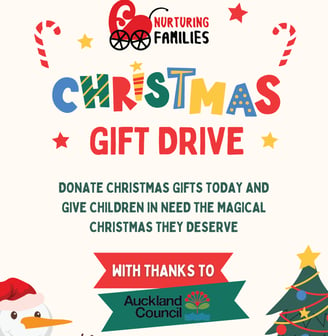 Nuturing Families Gift Drive
Nurturing Families is a Waitākere-based charity that supports whānau in hardship by providing emotional support and practical necessities for babies and children.
Nuturing Families is working towards a future where every baby has everything they need to enter the world safely; a future where all families feel loved and cared for when they are experiencing hardship; a future where every baby is equal.
We'll be accepting donations for the Nuturing Families Christmas Gift Drive under the Christmas Tree in the main entrance foyer. Feel free to donate either a gift (unwrapped) for a child aged 0 to 16, or some essentials from their 'accepted donations' list below.
Two4nine Fundraiser BBQ
Two4nine is an innovative community inclusion venture based out West. It's a unique and exciting programme that is firmly embedded and supported in the local community, to provide creative personal and educational development for people with disabilities.
The team at Two4nine will be running the BBQ at this year's Twilight Market. Find them on the rooftop to enjoy some delicious hotdogs... fancy ones! Brought to you by Danny, Jesse and Ruth.
Proceeds will be going back to Two4nine so they can continue their mahi in arts, health and wellbeing, community integration and connection.
Irina Velman
Irina's artistic inspiration comes from the powerful beauty of the West Coast, the brilliance of nature and endless possibilities of the creative process itself. Irina has her artwork captured on a variety of giftware, all of which you'll find at her stall.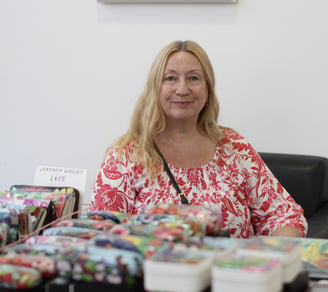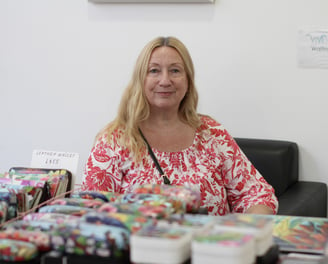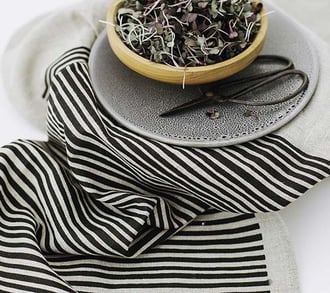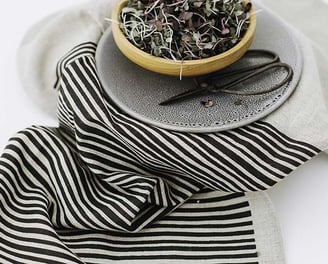 Smitten Design
Explore Smitten's contemporary printed fabrics and homeware. Smitten's ethos is to design slowly, waste nothing, and use natural fabrics and earth-friendly water-based inks. The result is stunning limited edition pieces, created locally, by hand.
Pay Pah Kut
Everything is handmade at Pay Pah Kut. With a range of quirky 3D pun scenes, decorative cage dolls, paper cut pictures and whimsical ceramics for the garden, there's a perfect gift for everyone!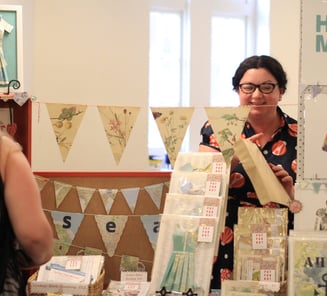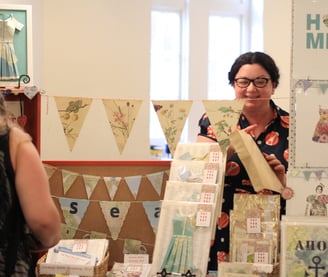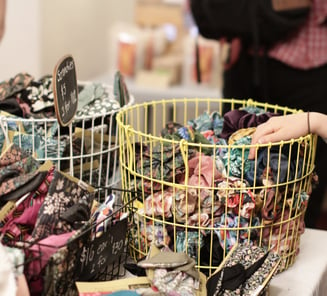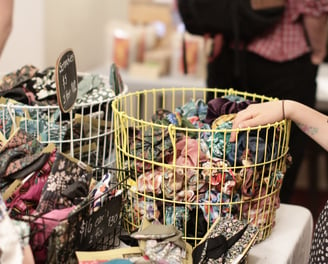 Gerty Brown
Mix it up with Gerty Brown's original and eclectic style of cushions and accessories. This year at the Gerty Brown stall you'll find stockings, ornaments, Christmas sacks and more!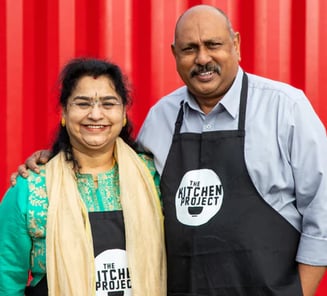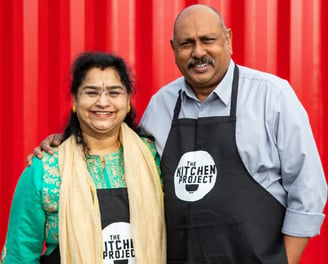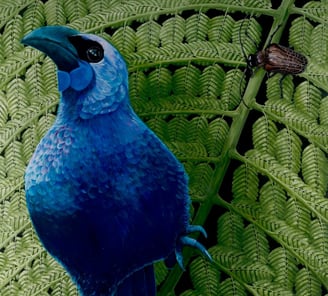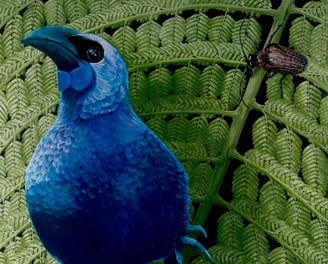 Bree Fraser
Bree is a local artist who works from her studio nestled amongst the kauri in her wild backyard in Parau. Find Bree's stall for prints, greeting cards, small original works and kawakawa oil and balms.
Banu's
Banu has been surrounded by the wonderful smells, sounds, and tastes of authentic Indian cuisine since her childhood. Go and see Banu authentic Indian products that are 100% plant based and proudly made in West Auckland.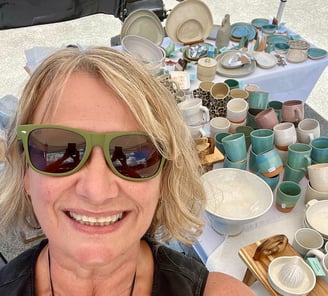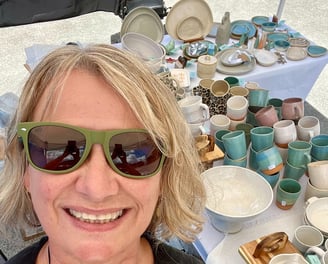 Di Toi Pottery
Di Toi is a maker of small batch wheel-thrown and handbuilt modern contemporary pottery. Di's inspiration comes from living close to the coast on the North Shore.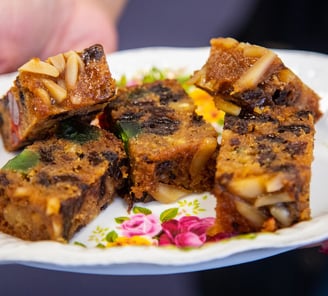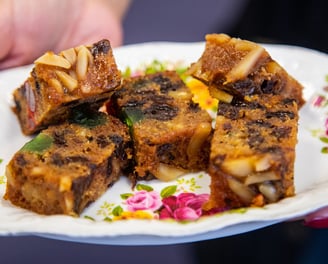 Grandma Jenkins
Don't leave the market without a deliciously rich and moist fruit cake, homemade by Pauline in Oratia, using her Great Grandma Jenkins' recipe.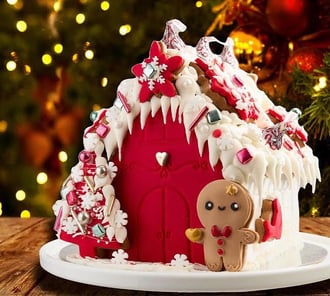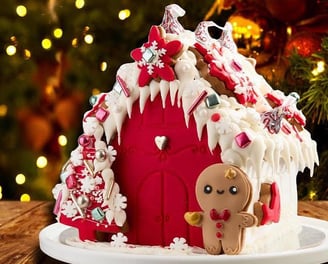 Otti & Olli
Otti & Olli have been working tirelessly in their magical workshop to create the most spectacular gingerbread houses. Every delicious mouthful lovingly combines years of experience with the freshest ingredients available.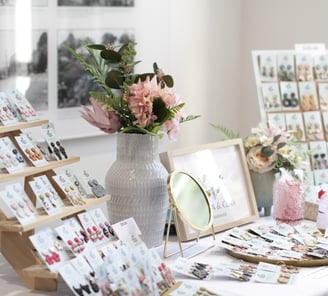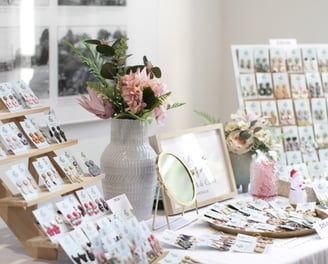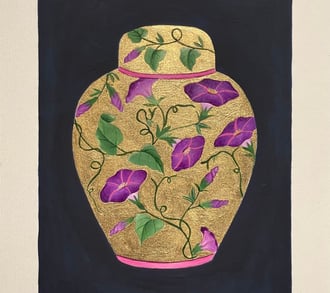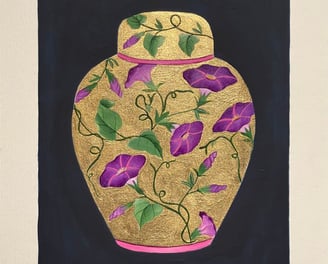 Jolie Chinoiserie
See local artist Jolie at the Twilight Market for fine art prints, small original works and printed homewares that feature lush and whimsical Chinoiserie scenes, where exotic animals exist with nature, harmoniously and fantastically.
Flora & Clay Handmade
Stacy from Flora & Clay Handmade uses polymer clay to create gorgeous feel-good, feature earrings. Check out Flora & Clay for small batch, unique creations to brighten up any outfit.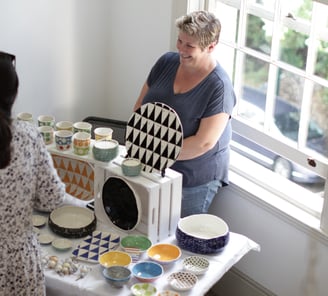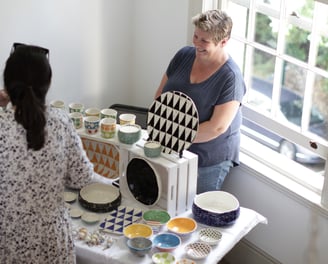 Maria McSporran
Maria's pottery is hand-built using the slow and meditative process of pinching the clay into organic functional shapes, which are then embellished with simple contemporary designs and plenty of colour. Each piece is truly unique and one of a kind.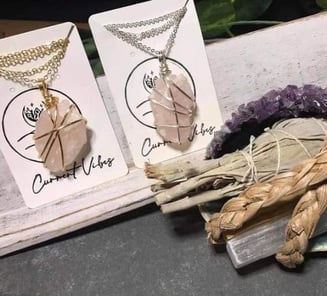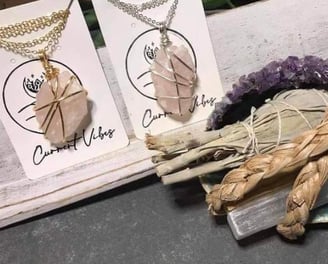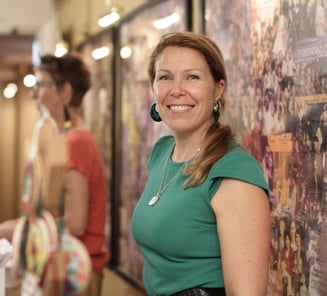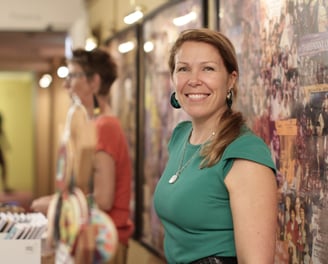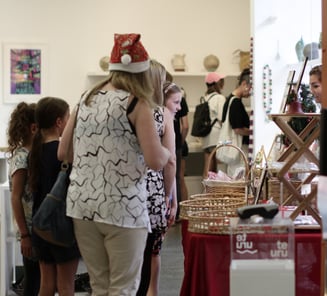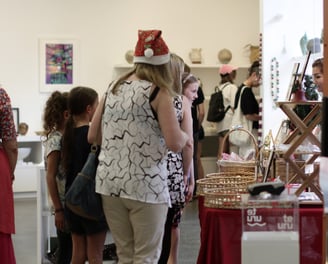 Te Uru Gallery Shop
Te Uru is bringing a taste of their unique and fabulous gallery shop to this year's Twilight Market. Head to their usual spot in the Seminar Room to find one-of-a-kind gifts for yourself or loved ones.
Current Vibes
Current Vibes is a small business based in Tāmaki Makaurau specialising in handcrafted crystal jewellery designed to attract and protect positive energies within.
Gold Creative
Marigold of Gold Creative is back at this year's Twilight Market with her Birds of a Feather greeting cards, Christmas decorations, T-shirts and art prints, all inspired by New Zealand native flora and fauna.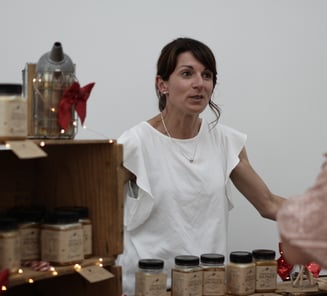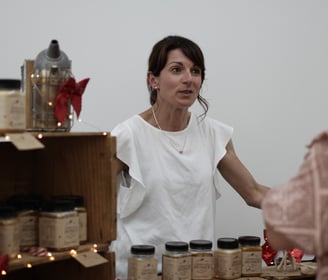 Tirimoana Honey
This is small family-run business based in Te Atatū South. Bees have been a big part of the family for the past 10 years, with a passion for beekeeping running through three generations. Don't miss Vicky's stall for 100% raw, natural honey straight from the hive.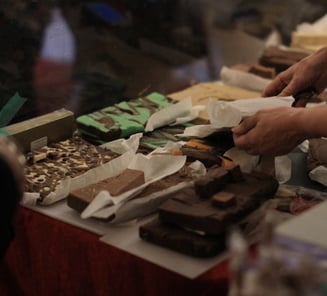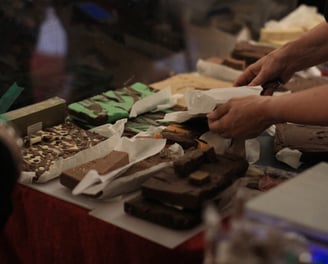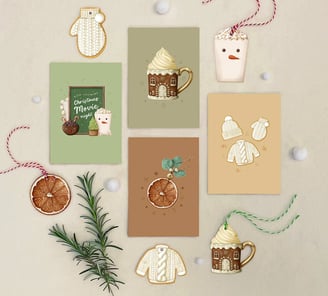 Chocolate Oasis
The team at Chocolate Oasis loves what they do. What's better than making people happy with delicious fudges and chocolates? Some favourite flavours are Maple Walnut, Goody Goody Gumdrops and Russian, all handmade in the Chocolate Oasis kitchen in Henderson.
Studio Sue
Sue creates unique whimsical illustrations and stationery that evoke a sense of nostalgia and delight. Check out Studio Sue for paper products inspired by vintage design and beautiful botanicals.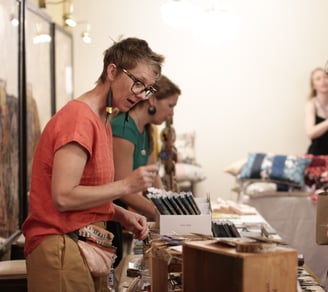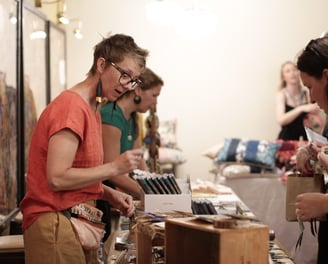 Ronja Schipper
Ronja is passionate about re-purposing discarded items and materials and turning them into meaningful objects of desire. By using mostly waste material to create her jewellery and objects, she is attempting to make a small contribution towards a change for a better world.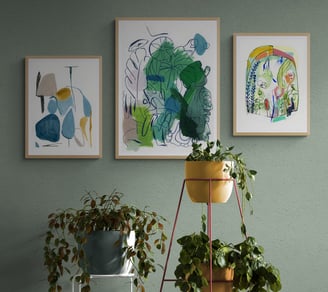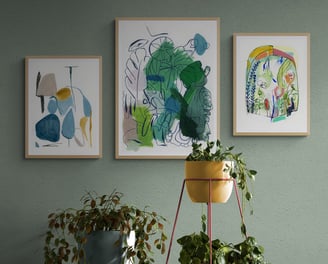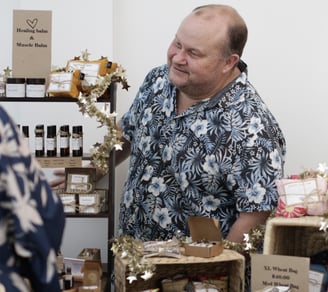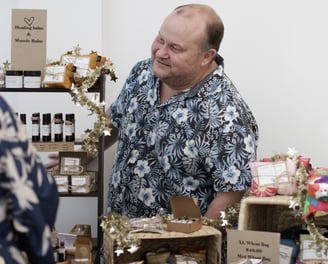 Toni Kjeld
Toni Kjeld is a design studio creating innovative art and surface design for interior and exterior. Local artist and designer Lene will have art prints and original paintings at this year's market, all inspired by her travels around the world.
Made with Love
100% pure natural essential oils, blends and synergies. Sleep oils, headache oils, natural balms, bath salts and bombs and wheat bags plus much, much more, all Made with Love.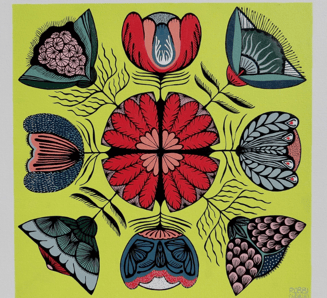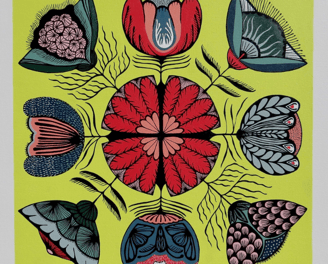 Robbi Carvalho
Birdwoman (aka Robbi Carvalho) is a visual storyteller who celebrates the feminine. Myths, the female body and feminist movements are her objects of study. Robbi is bringing a selection of her prints, original artworks and hand-painted ceramics.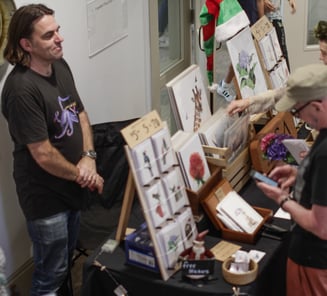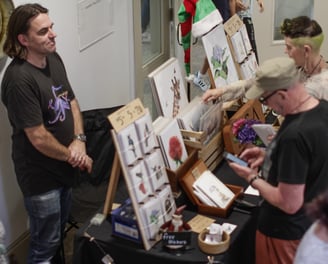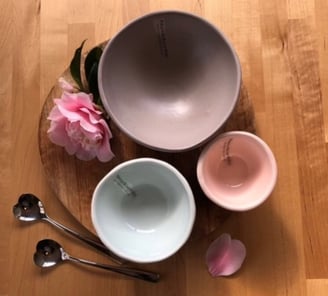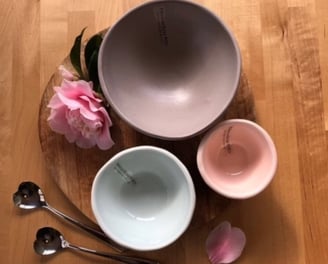 Matt Coates Art
Matt loves to illustrate art that is quirky, whimsical and has a story to tell. Each artwork is something you can hang on your wall to give you a bit of joy. While a lot of Matt's art is created with little kids in mind, he's discovered that the young at heart love it too.
The Neudorf Studio
Emily of The Neudorf Studio will be here at Lopdell selling 100% cotton cushion covers and cushions that she makes in Mount Albert, as well as hand-formed ceramic tableware in stylish colours, made by Gill in Nelson.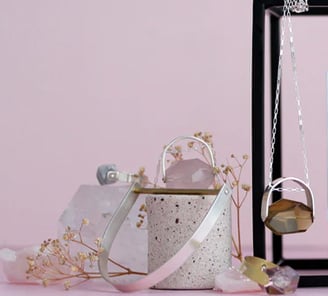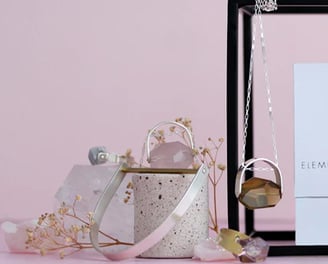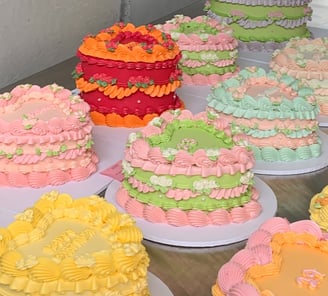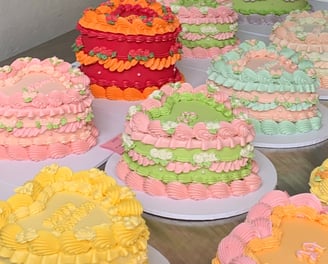 Elemental Jewellery
Elemental Jewellery is an Auckland-based studio, where designer Rosie Carson creates unique, contemporary jewellery designs using gemstones, brass, and precious metals. Rosie's aim is to create pieces that have a unique simplicity, and that are beautiful and wearable.
Zi Sweet
Zi Sweet is a contemporary bakery situated in a modern world, taking inspiration from classics and putting their own little spin on them. Nick and Paloma of Zi Sweet are all about bringing damn good quality, playful and sometimes experimental food to the community.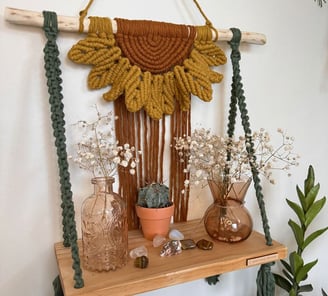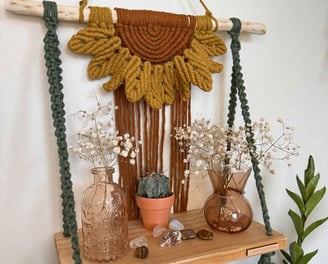 Asantewa's Creations
Asantewa grew up in Ghana and has always had a passion for art. While on maternity leave from her career as a physiotherapist, she found a new hobby making macrame pieces. Find Asantewa's stall for gorgous boho home decor and accessories.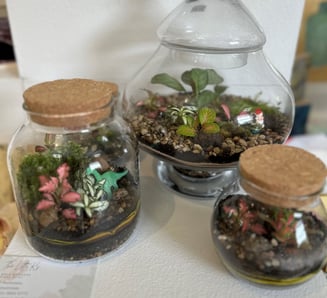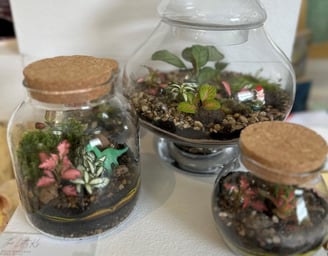 The Little Ks
The Little Ks creates the most elegant and unique plant art with a passion for craft and upcycling. Kals creates eco terrariums, kokedama, driftwood succulent arrangements and upcycled planters.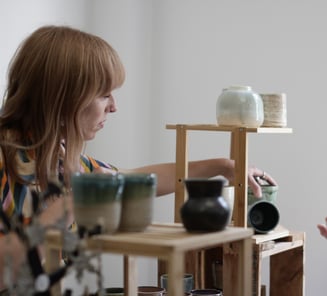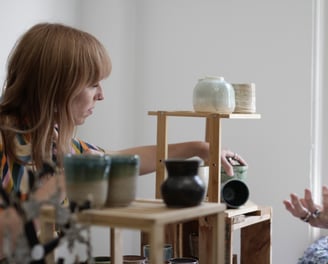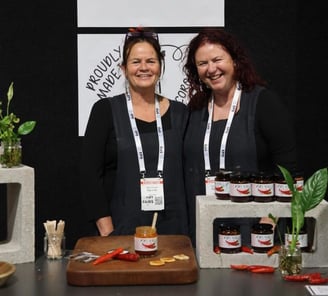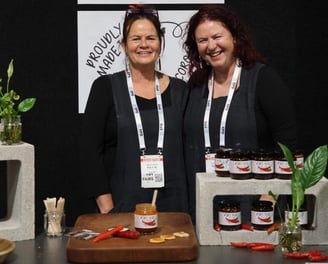 Earth & Fire Ceramics
Chrissy-Grace Gabriels is a local ceramic artist based at the foothills of the Waitākere Ranges, where she works surrounded by an abundance of nature. Chrissy-Grace loves to include elements of nature itself in her work, expanding naturally from the use of the earth.
Pips 'n' All
Find the Pips 'n' All stall and grab yourself a jar (or more) of sweet 'n' spicy chilli jam. Proudly made by original Westies, Sharon and Tracy who now live in sunny Kuaotunu, Coromandel. Perfect for spicing up seafood, popping on a festive party platter, or gifting to a friend!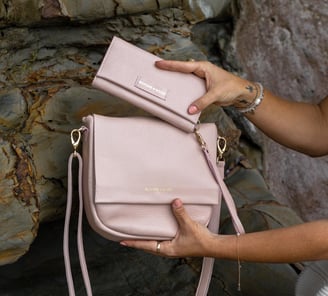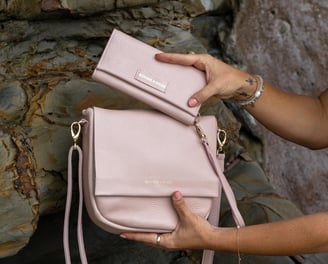 Sonder and Wilde
Sonder and Wilde came from a love of creating, and the need for honest, quality leather goods. Find Rowena at the market for gifts that are beautifully finished by hand to ensure quality that lasts.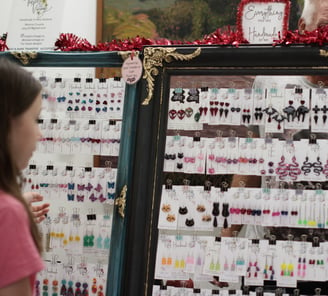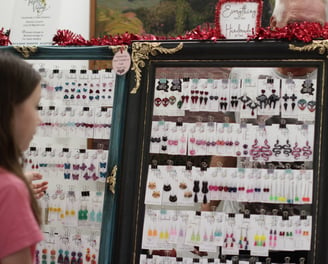 Tinted Vintage
Martine is the creator behind Tinted Vintage, and she loves to mix it up when it comes to design and colour. All her pieces are handmade – no two pieces are exactly the same, but they are equally as beautiful.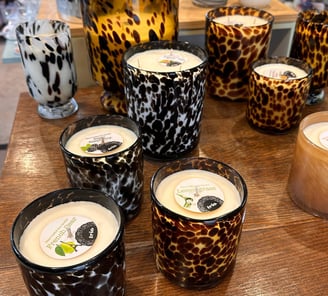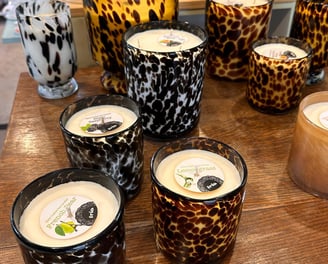 Trio Soy Candles
Their mission: No more boring candles. Trio Soy Candles are hand-poured into unique and eclectic vessels. They use the best quality raw materials to create superior candles that last and last.