FREE Film Night - Fiona Clark: Unafraid
Friday 6 October, 7pm (bar open from 6pm)
EVENTTHEATRELOPDELL HOUSE
Basement Level Lopdell House
FREE Community Film Night
Friday 6 October, 7pm
Bar open from 6pm
Join us in the Lopdell Theatre to celebrate one of Aotearoa's most notable photographers, Fiona Clark.
Bookings essential as seats are limited. Please register below to book.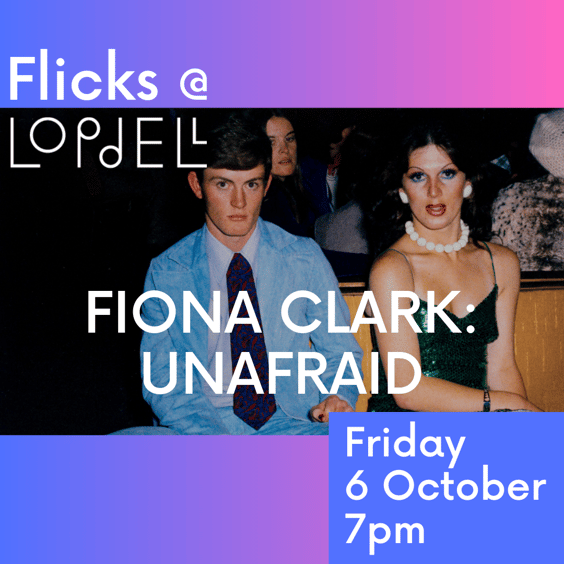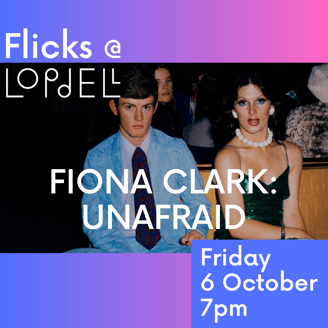 Fiona Clark: Unafraid
2021 | 1h 23m | Documentary | Aotearoa New Zealand
When Fiona Clark, a young queer photographer exhibits her photography of the LGBTQI community in 1975, she and her friends face the systemic backlash of an oppressive New Zealand society. Unafraid, Fiona battles the patriarchy and we discover how her documentation and contribution to the community has helped transform New Zealand society.
The artist's early images captured the heady local excitement of gay liberation that mainstream society was not ready to accept; her negatives were censored, images were pulled from exhibition and art dealers refused to work with her. In this film Clark talks about overcoming the censorship, homophobia and sexism of 1960s and 70s New Zealand and securing her name as a social documentarian.
This film is rated M (offensive language, sexual references and nudity)