Flicks Cinema - Sugar and Stars
Friday 29 September, 10.30am, 6pm & 8.15pm
EVENTTHEATRELOPDELL HOUSE
Basement Level Lopdell House
Sugar and Stars
Session times:
10.30am, 6pm & 8.15pm
Tickets
Morning session $12 per adult ($10 concession)
Evening sessions $15 per adult ($12 concession)
Text your booking to Robin:
021 0222 5558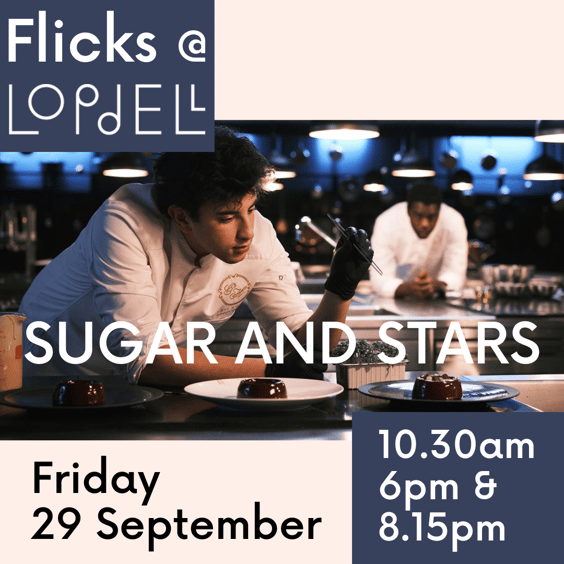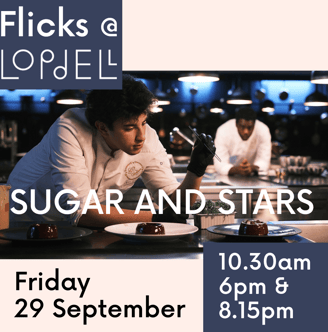 Sugar and Stars (M)
2023 | 1h 50m | Comedy | France (English subtitles)
Ever since he was a little boy, Yazid has dreamed of becoming a pastry chef. Moved from one foster home to another, nothing predestined him for such a career. Yazid's indomitable determination and resourcefulness have proven priceless in helping him succeed in the elitist arena of patisserie. Working for the world's top chefs from Paris to Monaco, he strives to become the best and to fulfill his dream of winning the international pastry championship.