Cartoon Drawing with Stu Duval
Tuesday 26 September, 10.30am to 11.30am
WORKSHOPLOPDELL HOUSEEVENT
Seminar Room Lopdell House
Titirangi Library and Lopdell Precinct present
Cartoon Drawing with Stu Duval
Join us in the Seminar Room on Level 1 of Lopdell House these school holidays for a FREE cartoon drawing workshop with author and artist Stu Duval!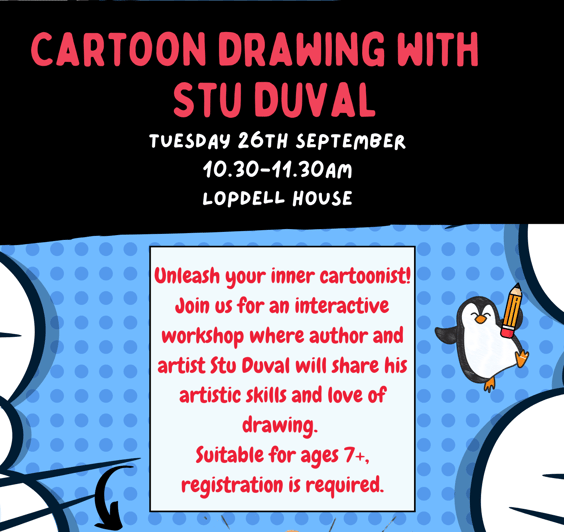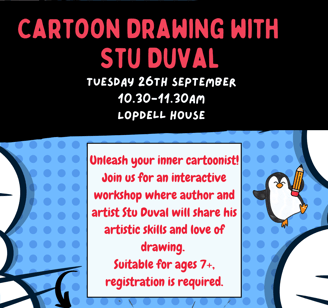 School Holiday Cartoon Drawing Workshop
Unleash your inner cartoonist! Join us these school holidays for an interactive workshop where author and artist Stu Duval shares his artistic skills and love of drawing. Come along to learn from the best!
Brought to you by Titirangi Library and Lopdell Precinct.
Class size is limited so registration is required. Suitable for ages 7+